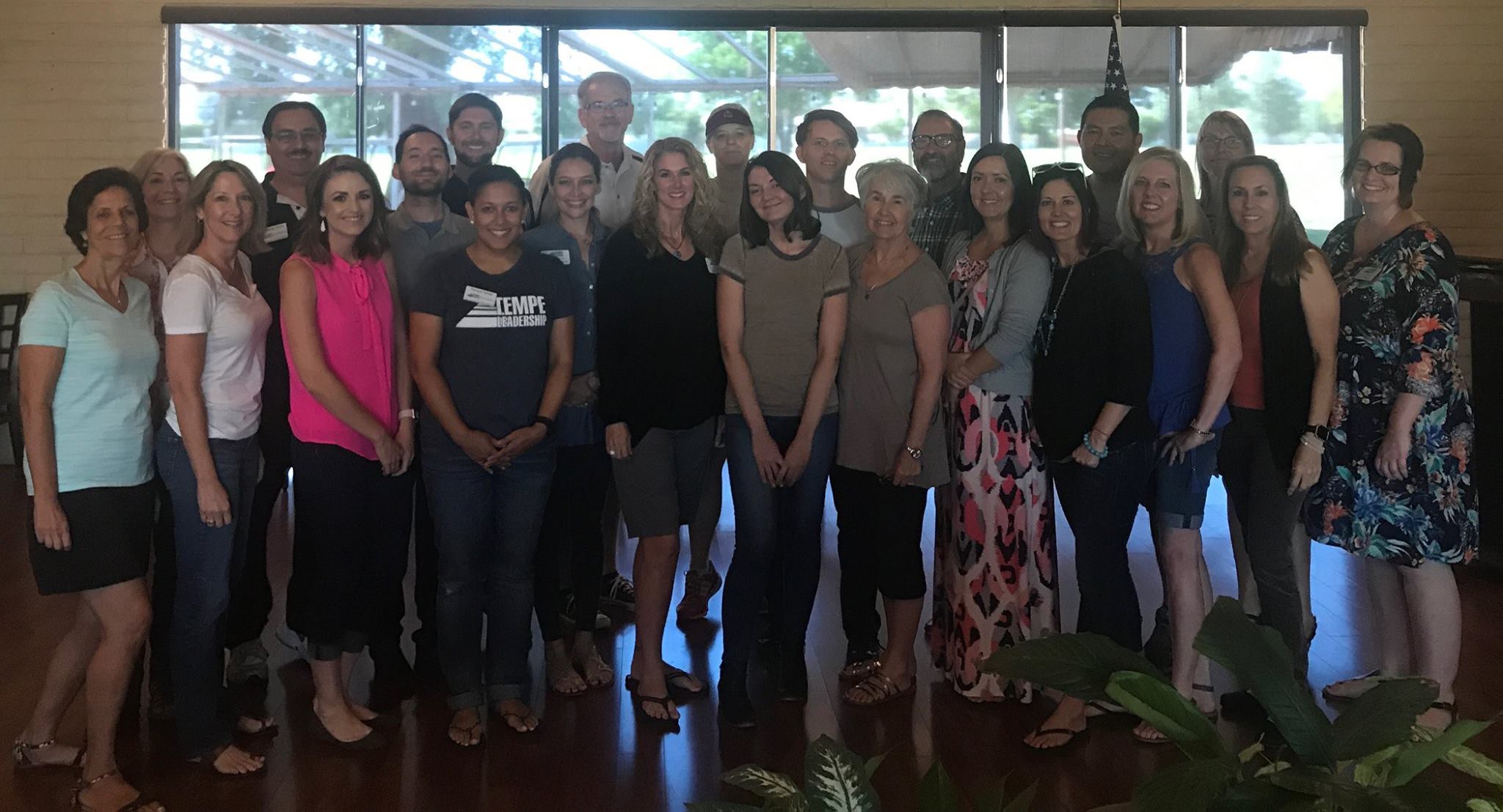 Board of Directors
Tempe Leadership is governed by a volunteer Board of Directors. The majority of Tempe Leadership board members have graduated from the program and are active in other community organizations.
2017-2018 Tempe Leadership Officers
President: Nancy Puffer
President-Elect: Suzanne Durkin-Bighorn
Past President: Lou Silverman
Treasurer: Harvey Gibson
Secretary: Christina Hudson
Suzanne Durkin-Bighorn
President-Elect
Christina Hudson
Secretary
Anne Gill
President / CEO – Tempe Chamber of Commerece
Board Member Expectations
The Tempe Leadership Board of Directors are responsible for guiding the program to fulfill its mission, making decisions and taking action to ensure the success of the program.
Duties
Our board members are expected to:
Set policy and direction for the organization that aligns with our mission

Ensure execution of the strategic goals

Make decisions based on the best interest of the organization as a whole

Serve as a leadership role model, demonstrating our core values, to the current class, alumni and community-at large

Be knowledgeable about best practices in nonprofit governance

Assume responsibility for the financial health of the program, approve the annual budget and provide ongoing oversight

Review and approve monthly meeting minutes and committee reports

Operate under the auspices of both the Tempe Leadership and Tempe Chamber of Commerce Foundation policies and bylaws
Participation
Board terms are three years and begin July 1. Board members may serve no more than two consecutive terms. During their term of service, our board members are expected to:
Attend monthly board meetings, the annual board retreat, and committee meetings

Attend Tempe Leadership functions, fundraisers and events and encourage others to do the same

Actively serve on and regularly attend meetings for at least two committees (one, if serving as a board officer or committee chair)

Attend and/or assist in at least one issue day

Guide and support the current class members and their class project

Assist in recruitment of class members and board members
Time Commitment
Board members can expect to serve approximately 6-8 hours per month