Thank you for visiting our website.
For over three decades, Tempe Leadership has played a key role in bringing active, engaged community members together to effect positive and lasting change in the Tempe community.
Our Mission
The mission of Tempe Leadership is to attract, develop, educate, and empower individuals through our Adult and Youth leadership programs and to make a positive impact in the community through our Tempe Cares and Alumni Programs.
Our Values
Maintain an environment of trust and integrity
Be a good citizen in the community and industry
Strive continually for innovation, quality and continuous improvement
Avoid conflict of interest
Be environmentally responsible
Be economically responsible
Be socially responsible
"I believe very firmly that Tempe Leadership is the catalyst to making sure that people are ready to be in leadership positions."
Michael Hughes
President & Executive Director, A New Leaf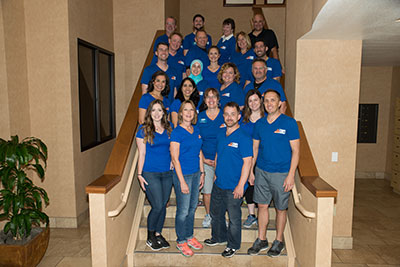 "It's the relationships that you form."
Neil Giuliano,
Class 1 & former Tempe Mayor