Class XXXIV Project: Compadre Academy Music Room
Tempe Leadership Class XXXIV's project is to create a music room for the students and faculty of Compadre Academy.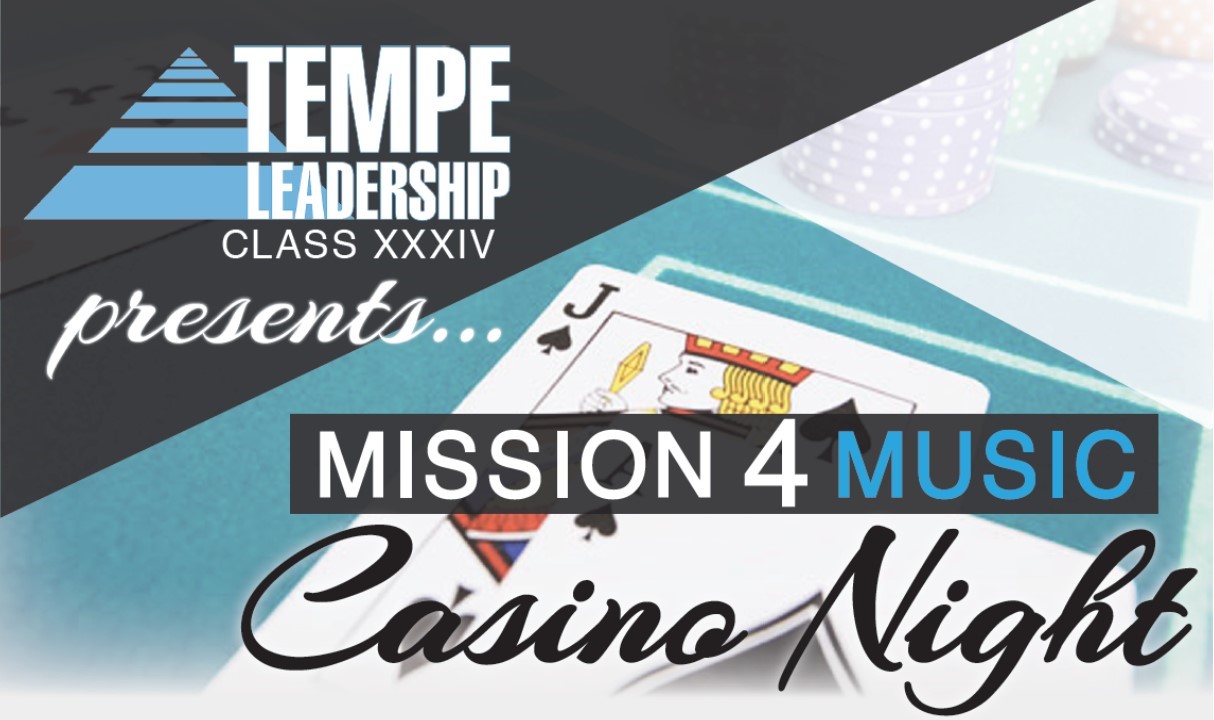 WHEN:
Saturday, February 16, 2019 from 7 – 10 PM
WHERE: F.A.B.R.I.C, 132 E. 6th St, Tempe, AZ 85281
Tickets
$50 General Admission tickets include admission for one, hors d'oeuvres, 50 poker chips*, 2 drink tickets
FEATURING | Casino games (blackjack, craps, roulette), Live Music, Silent Auction, Wine Pull
DETAILS
Why go to Vegas when you can roll the dice for a good cause at Tempe's ultra-cool event venue, F.A.B.R.I.C.
Tempe Leadership Class XXXIV invites you to be a guest at our ultimate game night, where students of Compadre Academy win big with a music room. Try your hand at Blackjack, spin the money wheel and mingle with friends old and new over great food and drinks. The stakes are high when music education is on the line. Proceeds will provide instruments, music stands, a sound system, instructional software and more as the school prepares to offer a music program for the first time in its history.
*no monetary value associated with chips
Must be 21 or older to attend. Dress is casual.
SPONSORSHIP OPPORTUNITIES start at $500. Interested? Contact Bri Croye at briC@jaaz.org or 480-406-8536.
Compadre Academy is a Title I non-traditional high school in the Tempe Union High School District specializing in drop-out prevention aimed at students who have been unable to progress at their home schools, and for pregnant or parenting teens. The school houses an on-site daycare, offers parenting classes, transportation, and mentoring support, all in an effort to remove barriers to graduation. Of the seven schools in the District, Compadre is the only school without a music classroom or program.
Once Class XXXIV completes this project, expected in late April 2019, the school will have a functional music classroom which provides the opportunity to bring music classes to Compadre. The school administration has an initial goal of adding a guitar class to the fall 2019 schedule.
Class Contacts
Jordan Brackett, Marketing/Communications Committee Lead. 602-744-5552
Eliana Morrison, Project Manager. 602-791-0623
Contact the class at class34@tempeleadership.org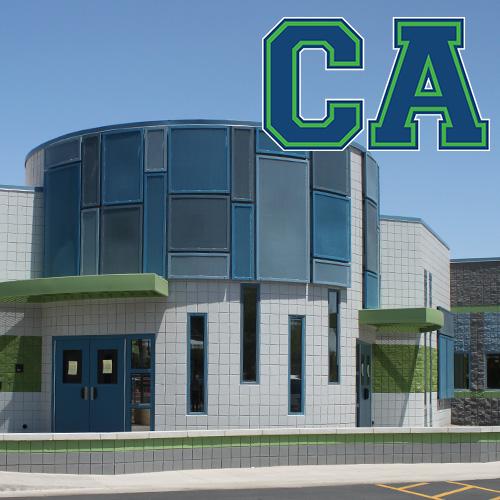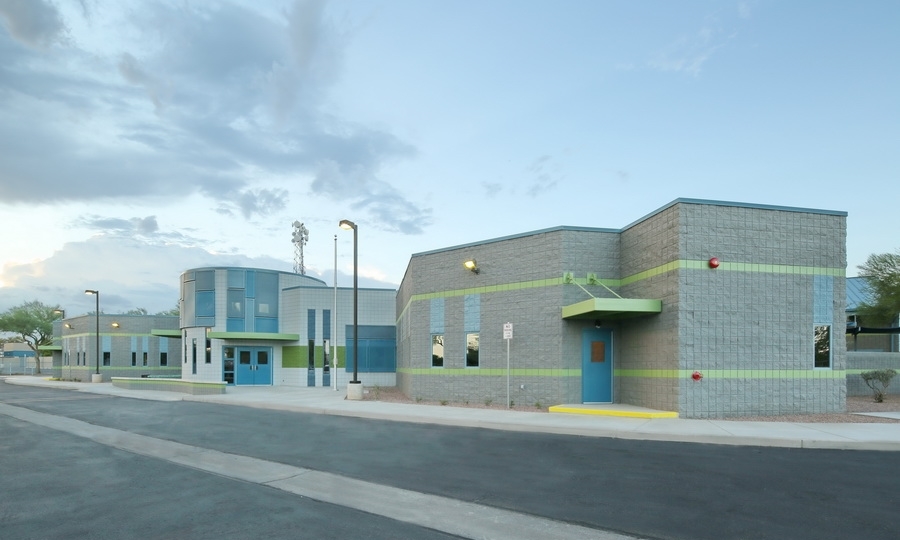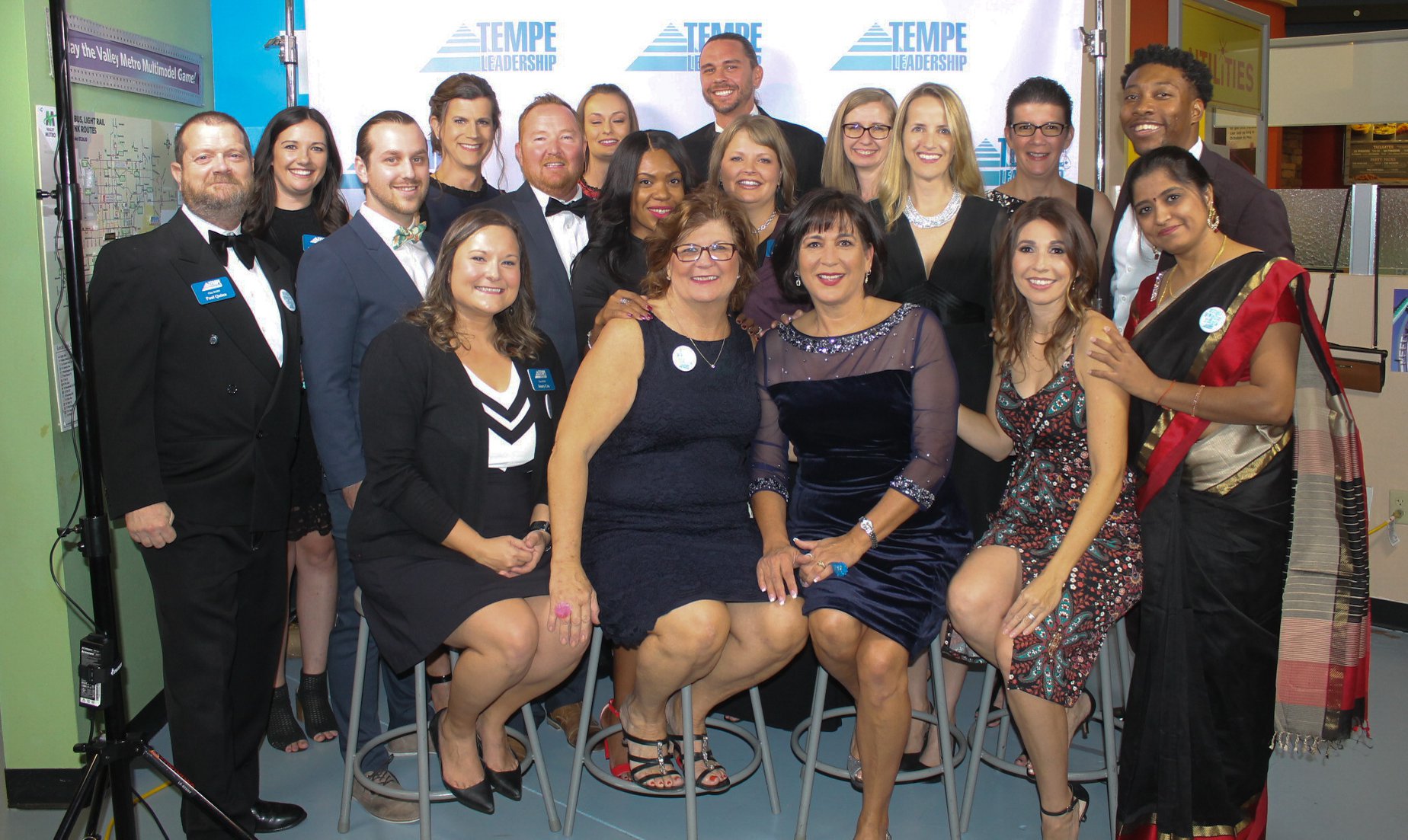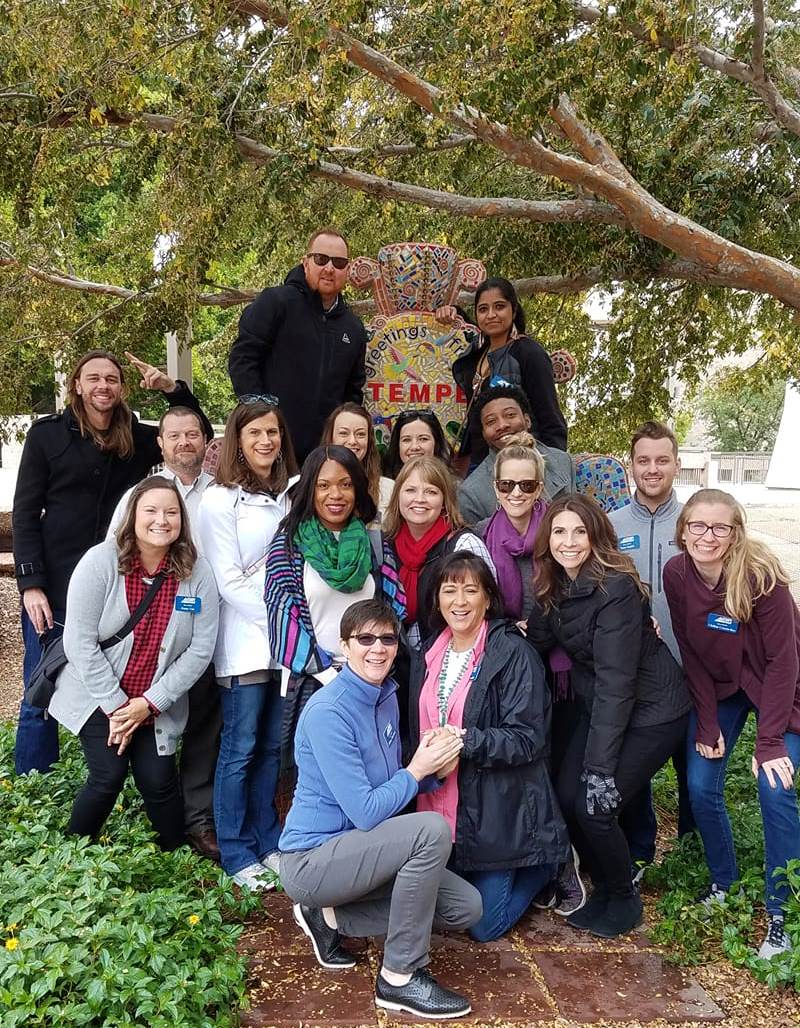 How Can I Help?
PayPal: Donations made through the Tempe Leadership PayPal account are tax-deductible.