Class XXXIV Project TBA!
Class XXXIV presented their proposed class project to the Tempe Leadership Council on Thursday, November 15, 2018, and their project was approved by the Council. Stay tuned for details!
Tempe Leadership Class XXXIII raised $25,000 in 2017-18 to create an outdoor space for members of TCH. The garden includes raised garden beds, a water feature, art, and sensory installations that encourage TCH members to touch, see, hear, taste and smell their environment.
Renderings
The sensory garden revitalizes an existing outdoor landscape at TCH. The renderings show where new walkways and brick pathways were installed, along with sensory features, a water feature, mural and new seating.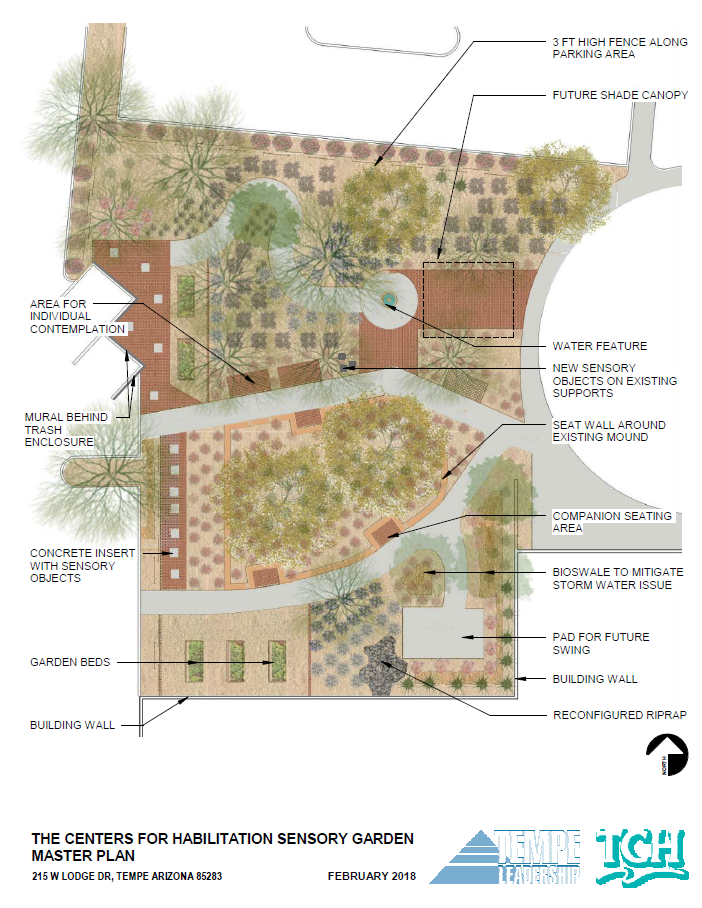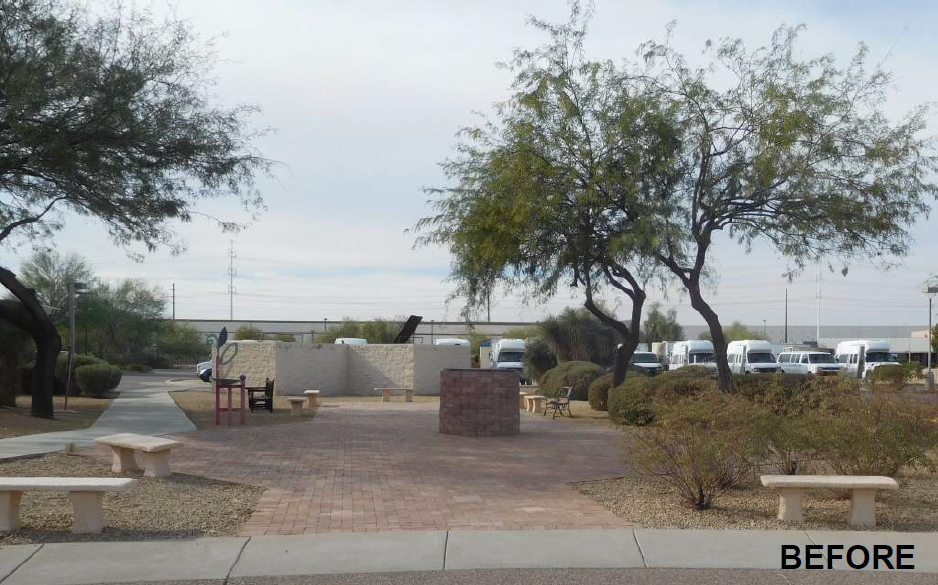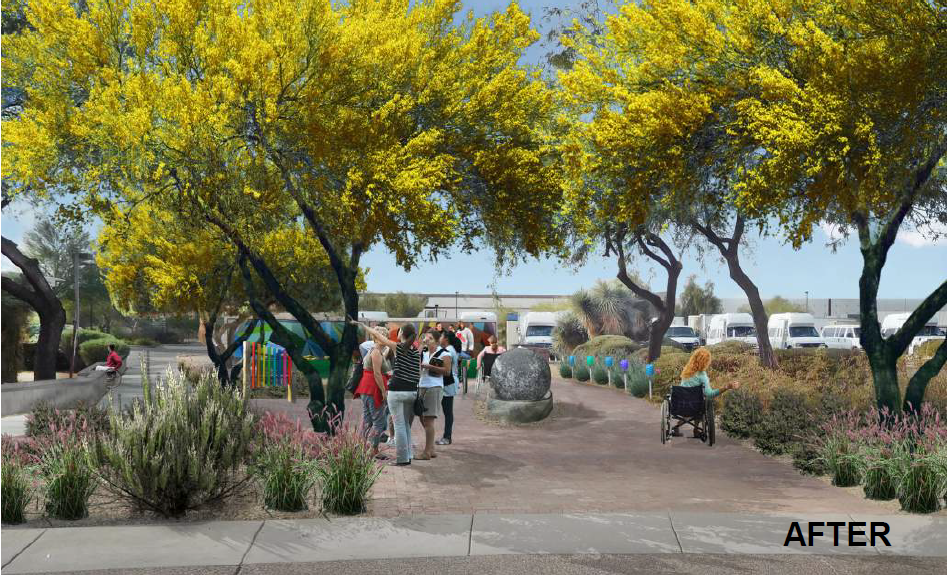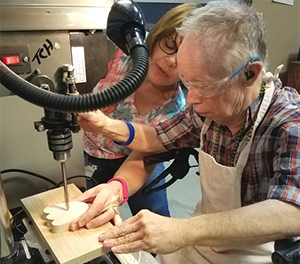 What is TCH?
TCH provides services and supports for adults with developmental and physical disabilities. Services improve quality of life, provide opportunities, and help each person to be as independent as possible. TCH is committed to finding creative and innovative ways for each individual to meet personal goals which include; earning a paycheck, socializing with friends and participating in community activities.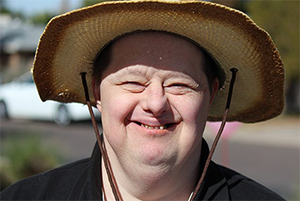 What is a sensory garden?
A sensory garden is a space designed to help people enjoy their environment with all of their senses. Members of TCH will be able to grow plants with interesting smells, colors and tastes; play musical instruments; feel different textures in plants, hardscape and water features; and create and admire art installations throughout the space. TCH members and staff will be able to use the space to decompress individually, learn together, and host activities with the community.
How Can I Help?
PayPal: Donations made through the Tempe Leadership PayPal account are tax-deductible.