What is Tempe Leadership?
Since 1985, the Tempe Leadership Program, in partnership with the Tempe Chamber of Commerce Foundation, has brought like-minded individuals together in the community to engage and challenge one another, learn more about the ins and outs of Tempe and, most importantly, make a real difference in our community. Tempe Leadership alumni are well represented on local boards and commissions, routinely serve elected office, and volunteer time and energy to the community – together creating lasting legacies.
Tempe Leadership strives to:
Create a strong, resilient web of community leaders

Develop and mentor individuals to fulfill formal community leadership roles

Seek positive solutions to real community problems

Strengthen our community for now and in future generations

Support the development of youth leaders

Involve others in our community in volunteer, charitable, and civic efforts


Build an inclusive, connected, and vital hometown
Our Mission
The mission of Tempe Leadership is to attract, develop, educate, and empower individuals through our adult and youth leadership programs and to make a positive impact in the community through our Tempe Cares and alumni programs.
Our Values
Maintain an environment of trust and integrity
Be a good citizen in the community and industry
Strive continually for innovation, quality, and continuous improvement
Avoid conflicts of interest
Be environmentally responsible
Be economically responsible
"I believe very firmly that Tempe Leadership is the catalyst to making sure that people are ready to be in leadership positions."
Michael Hughes
President & Executive Director, A New Leaf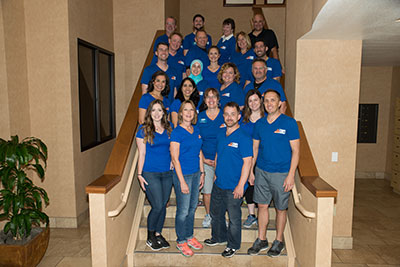 "It's the relationships that you form."
Neil Giuliano,
Class 1 & former Tempe Mayor