Conversations in Leadership
Since 2008, Tempe Leadership has been offering an opportunity for alumni and the general public to learn more about personal paths to leadership, including the challenges and rewards of leadership. Conversations in Leadership gives us the opportunity to discuss leadership with proven leaders.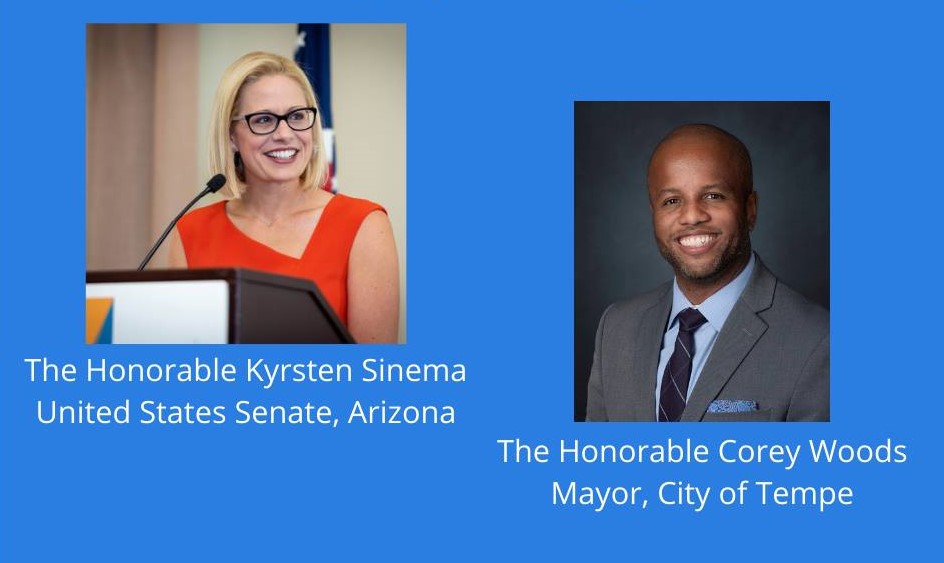 Tempe Leadership would like to thank our March 10th event sponsors!
Past Conversations
2021: U.S. Senator Kyrsten Sinema, Tempe Mayor Corey Woods
2020: Former Attorney General, Grant Woods
2018: Tempe Chief of Police, Sylvia Moir
2012: Tempe's Past and Future Mayors come together for a Conversation in Leadership with High Hallman & Mark Mitchell
2011: "Moving Forward" with Sybill Francis, Sherry Henry, Jeff Van Raaphorst
2010: Former Congressman Harry Mitchell,  Former Tempe Mayor Neil Giuliano, Cox Communications Executive Ivan Johnson
2009: Arizona Speaker of the House Kirk Adams, Former Arizona State University Sun Devil Football Head Coach Frank Kush, Arizona Supreme Court Chief Justice Ruth McGregor
2008: Former Congressman Harry Mitchell, ASU Athletic Director Lisa Love, Former APS CEO Bill Post