Leadership for a Lifetime
Identifying emerging leaders and fostering leadership skills through education, experience, exposure, and service to our community.
Since 1985, the Tempe Leadership Program, in partnership with the Tempe Chamber of Commerce Foundation, has brought like-minded individuals together in the community to engage and challenge one another, learn more about the ins and outs of Tempe, and, most importantly, make a real difference in our community. Tempe Leadership alumni are well represented on local boards and commissions, routinely serve elected office, and volunteer time and energy to the community – together creating lasting legacies.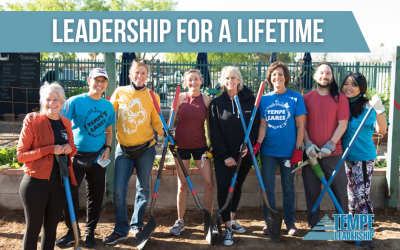 Applications are now open for Class XXXIX! About the Program The Tempe Leadership program began in 1983 with a mission to attract, develop, educate, and empower individuals who live and/or work in Tempe through its leadership program Benefits By participating, you are...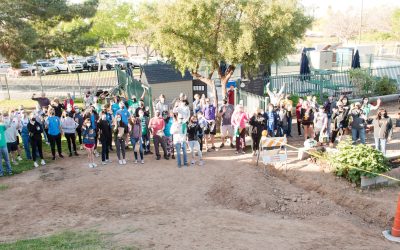 Join us March 4 @ Clark Park! Tempe Cares is the community's signature annual volunteer event for Tempe residents, employees, students, businesses, and organizations joining forces to improve the community and show how much they care.  Founded in 1991, Tempe Cares was...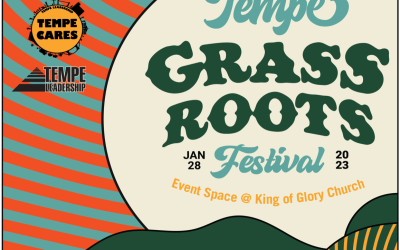 Tempe Grassroots features live music, live and silent auction, local artists and local craft beer in a one-night only fundraiser to support Tempe Leadership and its community-wide service project, Tempe Cares.