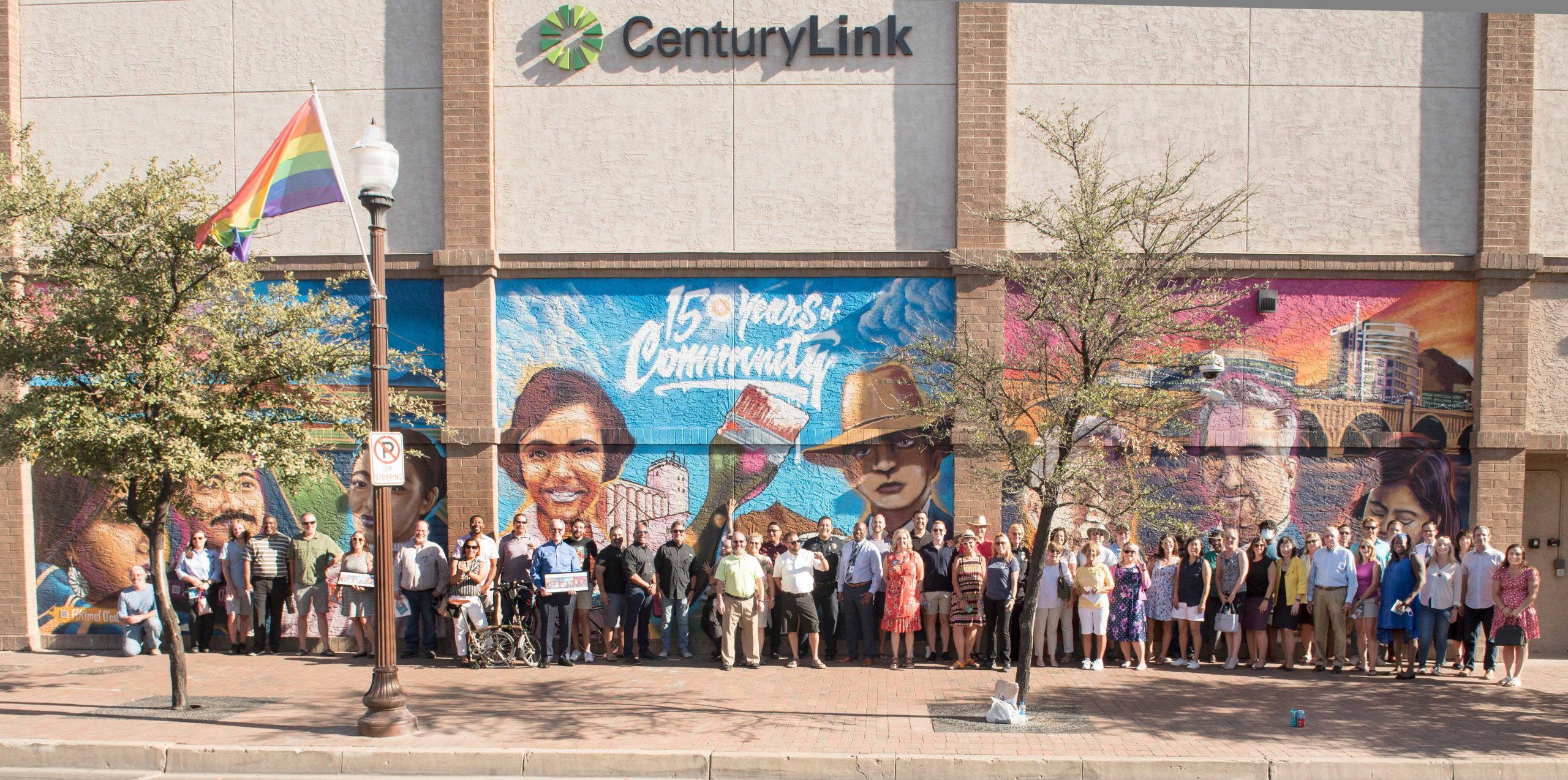 You have the power to make a difference in our community.
Tempe Leadership values and welcomes all individuals who want to be actively involved in making a difference in Tempe.
About our program
The Tempe Leadership program began in 1983 with a mission to attract, develop, educate, and empower individuals who live and/or work in Tempe through its leadership program. Over the years, more than 800 people have graduated from the program and have gone on to participate in many civic and community programs, including public office, city boards and commissions, and non-profits, as well as volunteering in a multitude of ways.
We are seeking potential leaders who want the opportunity to serve and need to learn about the organizations and leaders to make that service possible.
The program runs from September to May and requires attendance at 18-20 issue days (mostly on Fridays) and developing and implementing a class project which benefits residents or organizations in Tempe. Examples of issue days include learning about public safety, arts and culture, education, business, health and wellness, transportation, human services, and more. Participation in the program is tracked using a point system; points are accrued based on attendance at issue days and additional activities/events. A complete packet with additional details is provided once you have been accepted into the program.
Why join Tempe Leadership?
By participating, you are investing in your community as well as your personal and professional growth. Plus, you have the opportunity to develop friendships that will last a lifetime. If you would like to connect with other active community members, positively influence your community, and enhance your leadership capacity, Tempe Leadership is for you.
What it means to you:
Gain an understanding of issues confronting Tempe (and often the surrounding community) and be exposed to a broad range or viewpoints.
Connect to people and organizations in the community
Develop ties to a network of alumni and stakeholders who provide opportunities for support and partnership
Participate in a highly regarded professional development leadership program
Get connected, make lasting relationships, and have fun!
Meet and work with other people who are enthusiastic about making positive contributions to our community
Class members are expected to participate fully in the entire program in order to qualify for graduation. Generally, participation requires two weekdays per month and group meetings as needed.
September 8, 2023:  Class Orientation
September 22, 2023: Issue Day
October 6, 2023: Issue Day
October 20, 2023: Issue Day
November 3, 2023: Issue Day
November 17, 2023: Issue Day
December 1, 2023: Issue Day
December 15, 2023:  Issue Day
January 5, 2024: Issue Day
January 19, 2024: Issue Day 
February 2, 2024: Issue Day
February 16, 2024: Issue Day
March 1, 2024: Issue Day
March 15, 2024: Issue Day
TBD 2024: Tempe Cares
April 12, 2024: Issue Day
April 29, 2024: Issue Day
May 10, 2024: Synthesis and Graduation
Tuition for 2023-2024 is $1,000. This fee contributes towards meals, materials, and class expenses.
Graduates of the Tempe Leadership program become lifelong members of a unique alumni group devoted to community service.