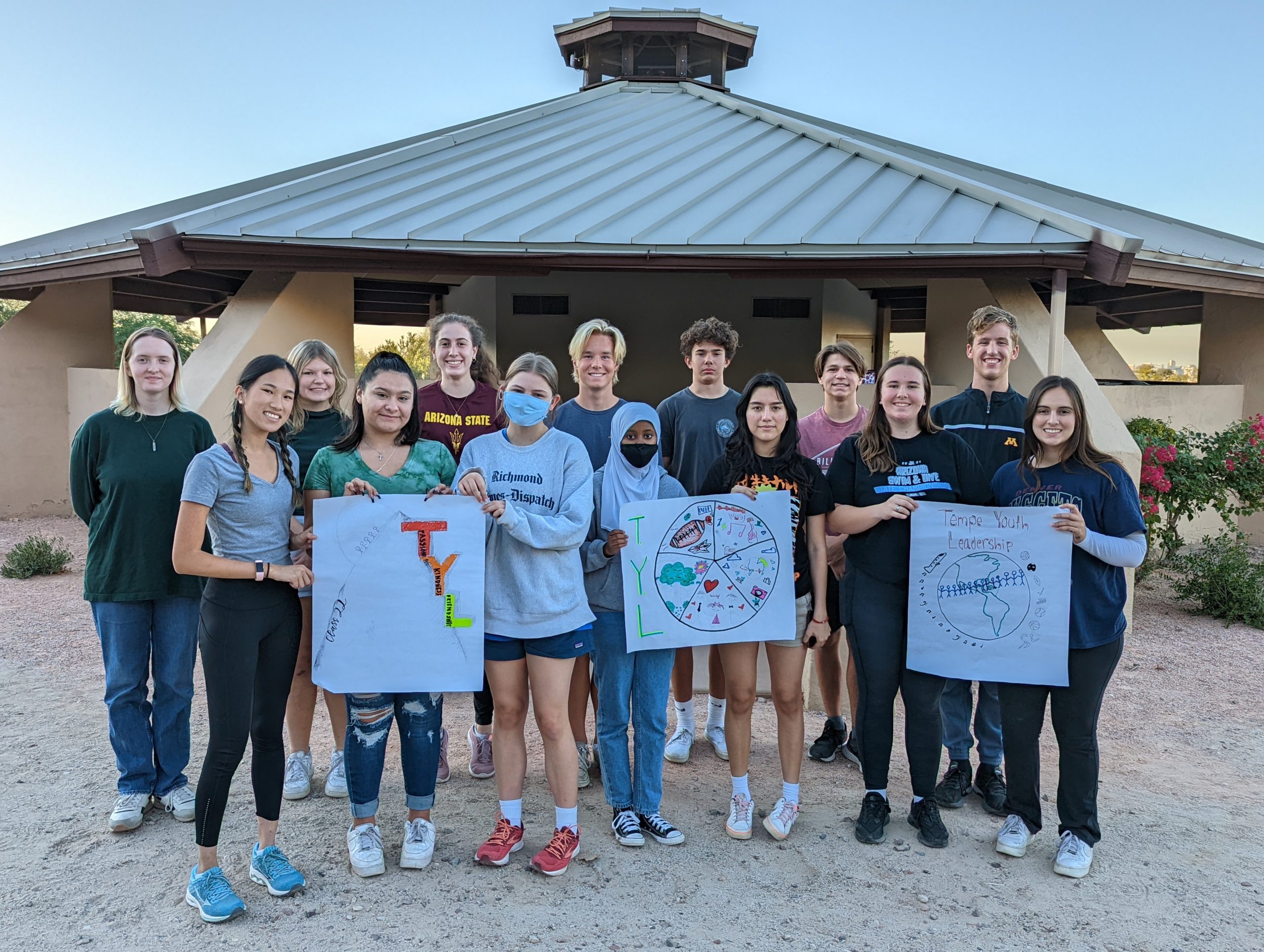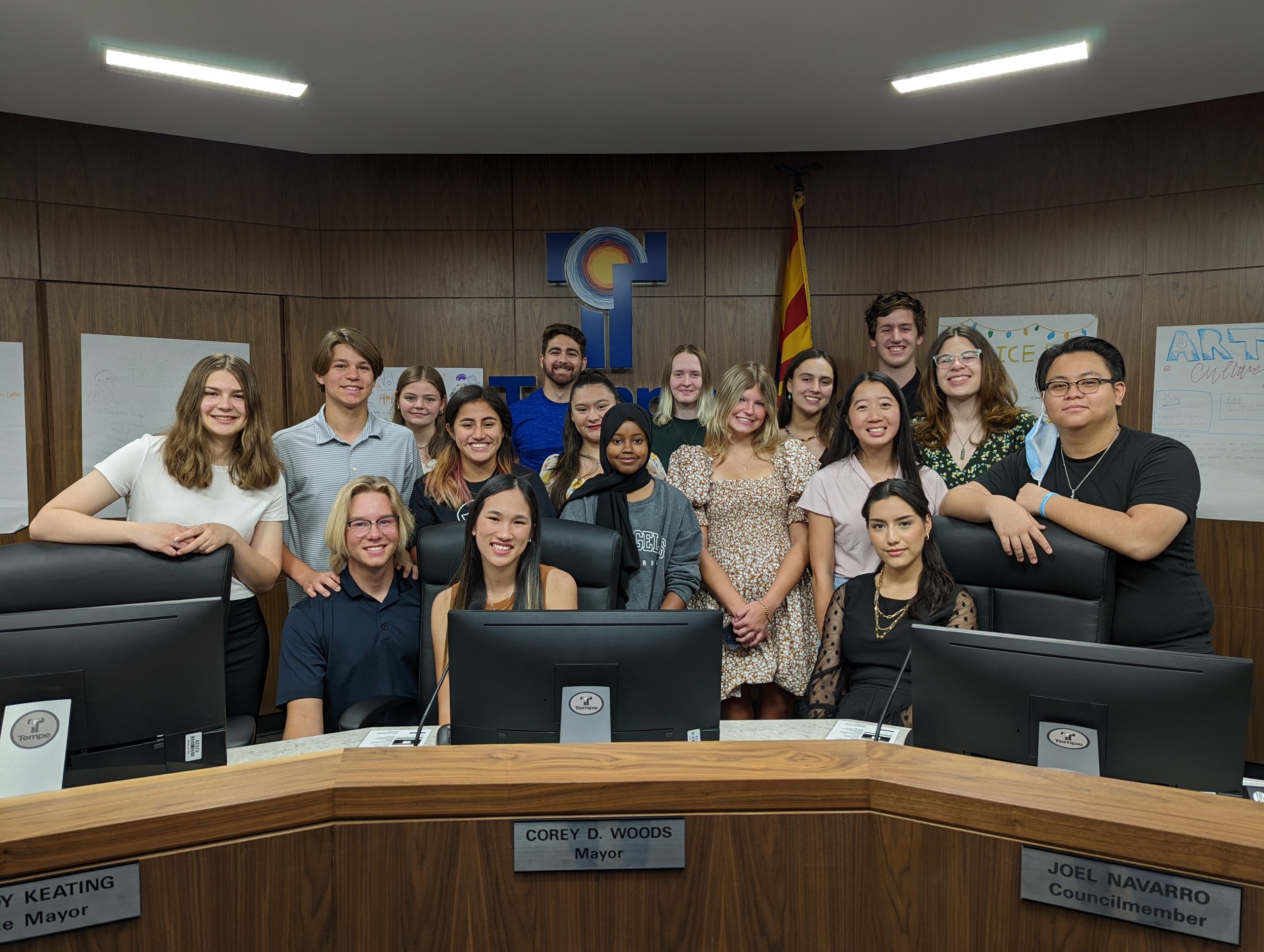 The Tempe Youth Leadership (TYP) program provides a unique leadership opportunity for youth living or attending school within the City of Tempe. The program mirrors the adult Tempe Leadership program, which has a long legacy spanning over 30 years with many notable graduates. With the generous financial support of business/community members, and the Tempe Leadership Board of Directors, TYL continues to foster leadership skills, community involvement, collaboration, and the development of future leaders within Tempe.
Through issue-oriented seminars and interaction with community leaders, Tempe Youth Leadership exposes participants to leadership opportunities and prepares them for leadership roles – on both individual and group levels. Youth selected to participate in the TYL program will have opportunities to develop and enhance their leadership skills through:
Interactive issue days with community leaders (in topics such as government, public safety, fire, social services, arts, and business)
Opportunities to participate/observe community wide events/activities (school board meetings, city council meetings, Tempe Cares, etc)
Participating in team building/skill development exercises, with moderate physical activities
Program Eligibility
The Tempe Youth Leadership is open to current sophomores and juniors within the City of Tempe. Students must be attending a high school in the Tempe Union High School District, a Tempe Charter School, or live within the City of Tempe boundaries. Students must be able to attend all scheduled events. Students must come with an open mind and a willingness to learn from not only from their community members, but their classmates as well. There is no fee for students to participate in this program.
Selection Process
Applicants must complete and submit a Tempe Youth Leadership application by date indicated in order to be considered. Interviews will be held in mid October. Candidates will be notified in advance about their interview date, time and location.
Graduation Requirements

TYL participants must obtain a minimum number of points through attending issues days and completing at least one approved "extra curricular" activity/event to graduate.
Eight issue-oriented seminars held one to two Saturdays each month, November through May
TYL participants must uphold the mission and integrity of the TYL program.
Deadline Extended!!!

Application due

 

O

ctober 20th, 2023
Want to help?
Consider investing in our youth by making a charitable donation to the program. Your donation will ensure the program remains no charge for the participants. To learn more on how to contribute, please email [email protected]
If you have any questions relating to Tempe Youth Leadership, contact us.