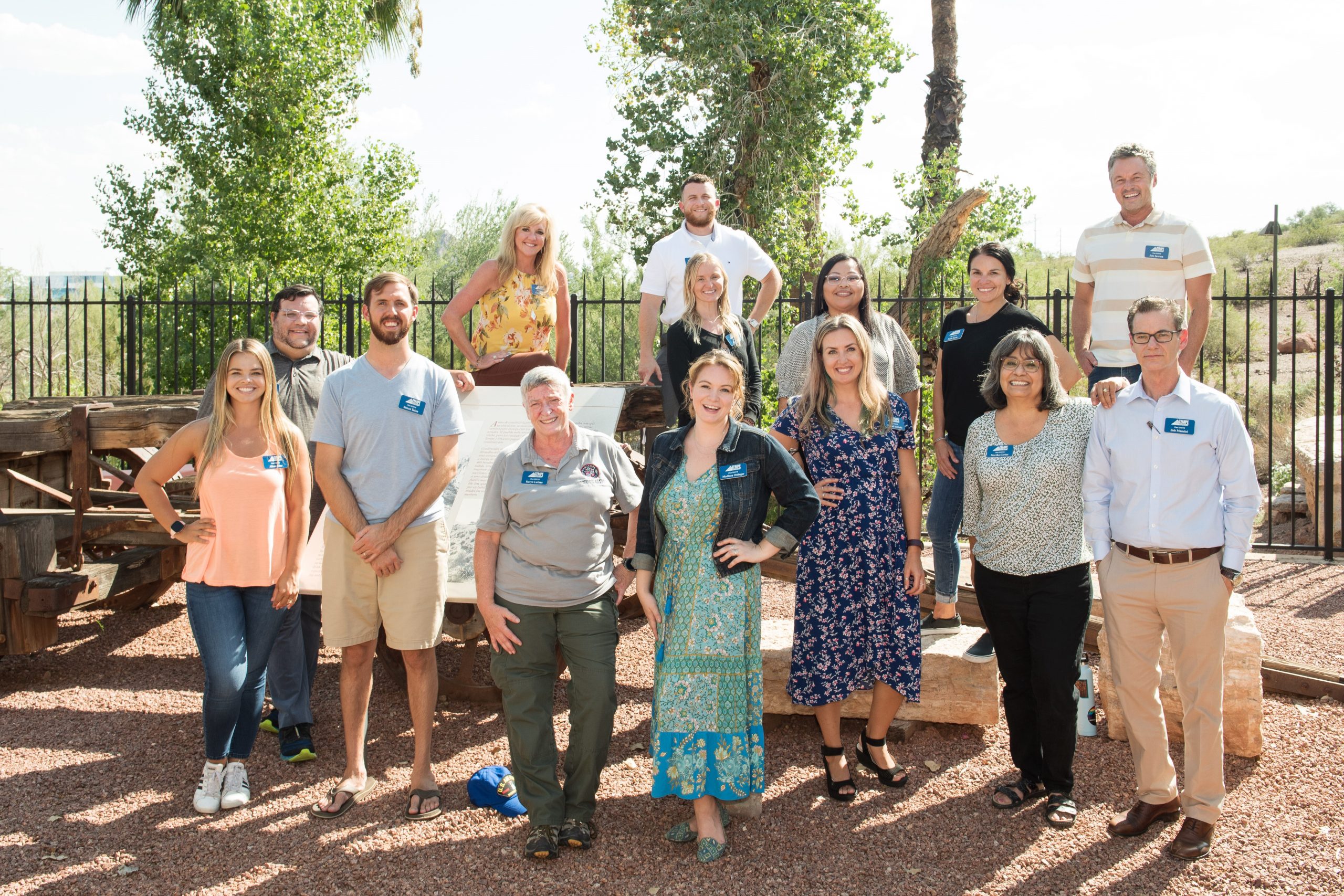 Front Row: Alison Stine, Steven Tokos, Karyn Lathan, Madison Ottinger, Rachael DeCindis, Martha Carter, Bob Mancini
Middle Row: David Burckhard, Kate Weed, Michelle Bigman, Natalie Barela, Eric Iwersern
Back Row: Cara Cooper, John Hopper
Support The Tempe Family Advocacy Center & Tempe Leadership Class XXXVII
Since 1985, the Tempe Leadership Program, in partnership with the Tempe Chamber of Commerce Foundation, has brought like-minded individuals together in the community to engage and challenge one another, learn more about the ins and outs of Tempe and, most importantly, make a real difference in our community. For the last 36 years, each class has come together to create, donate, inspire, and lead others in making Tempe a safe and welcoming city.
This year's class, number 37, is no different as we partner with the newly approved Tempe Family Advocacy Center. The Center seeks to ensure victims of sexual assault, domestic violence, and other related crimes have a centralized location to receive a wide-range of trauma-informed services. This space will be a haven for victims and their families as they work with law enforcement, CPS, medical professionals, counseling, and overall family support like food and clothing. Without this center, victims would potentially miss out on these resources or travel from one location to the next to receive the services.
The Center will be open as early as February 2022 and Tempe Leadership Class 37 has committed to raising $25k. This will cover the Family Room, Teen/Kid area, and Trauma Healing Studio. Today, we ask you to join us to help this center prosper.
Your purchase or donation will make a powerful and immediate difference to the individuals who will use the center.
Thank you for your support as we continue to serve our community.
Sincerely,
Tempe Leadership, Class 37
The Best Class Ever