Tempe, AZ – Tempe Leadership will award its highest honor, the Outstanding Community Leadership Award, to Elizabeth Cling at the Tempe Chamber of Commerce's annual recognition luncheon on June 29th, 2017 at the Tempe Mission Palms Hotel.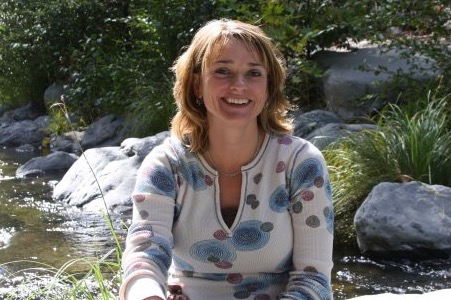 Mrs. Cling is a longtime resident of Tempe and a graduate of Tempe Leadership Class XXX with a long and impressive history of community leadership. This April marks her 20th year of volunteer service with the Tempe Police Department's Volunteer in Policing Program. As a Police Department volunteer, she has served in assault prevention, assistance in disaster, crime prevention, special projects, photography and on the Kids + Cops Holiday Shop planning committee. As a member of her Tempe Leadership class, she took on several leadership roles in completing the class project, which involved significant fundraising, planning, and project management to finalize the installation of a new Bike Corral at Tempe Town Lake. As a part of that effort, Elizabeth secured the donation of surveyor services, and managed and executed all solicitations of silent auction basket donations for all of the class' fundraising events which brought in over $10,000 in donations. She represented class 30 as part of Tempe Leadership's Tempe Cares committee and continues to volunteer with Tempe Cares by bringing in tens of thousands of dollars in grant money, as well as participating in planning and volunteer efforts the day of the event.
Elizabeth also supports Tempe Youth Leadership by volunteering to organize their Police Day and assisting with Business and Career Day by opening up her family business, Cling's Aerospace, to both the youth and adult classes. Elizabeth also serves on the Tempe Community Council Board of Directors, currently as President-Elect and soon-to-be President. As part of her service with Tempe Community Council, she has led the annual Agency Review process to assist the city in allocating money to deserving nonprofit groups that provide human services to Tempe residents.
"Elizabeth doesn't do these things for the recognition or to personally elevate herself," explained Nancy Puffer, Tempe Leadership's President-Elect and one of Elizabeth's nominators. "She does it because she genuinely enjoys making our community a better place. She enjoys collaborating with people, working as a team and taking whatever steps are necessary to make each effort a success."
Puffer adds that Elizabeth displays a high level of integrity and places great value on maintaining positive, healthy relationships.
"She exemplifies a leader who leads through service, setting a personal example by committing to a worthwhile endeavor and consistently following through on what she says she will do. She is a collaborative leader who makes others feel included, heard and appreciated. She represents everything Tempe Leadership stands for, and for these reasons, we chose her for this year's Outstanding Community Leadership Award."
Elizabeth lives in Tempe with her husband, Doug Cling. Together, they have four children and three dogs. She is a graduate of Arizona State University.