Tempe Cares
Tempe Cares is the community's signature annual volunteer event, with hundreds of Tempe residents, employees, students, businesses and organizations joining forces to improve the community and show how much they care.
2020 Project is Overcoming the Obstacles: Tempe Police Department Equestrian Day, and will be held at the Tempe Mounted Police Facility at Kiwanis Park on Saturday, March 7, 2020, 7 am – noon. Sign up here.
The projects for this year include: building out an 8-station Equestrian obstacle course,  building one or two raised viewing stations adjacent to the Equestrian Arena,  planting trees, and general cleanup of grounds.
We invite volunteers from within and outside the community who live, work, and play in the Tempe community to step forward to show how much they truly care! Volunteers of ALL ages will be accommodated and are encouraged to serve.  A complimentary breakfast will be provided to all volunteers.
Tempe Cares is organized and executed by Tempe Leadership, a committee of the Tempe Chamber Foundation, with hundreds of Tempe residents, employees, students, businesses and other community-minded organizations joining forces each year to improve Tempe.
Donations made through the Tempe Chamber of Commerce Foundation PayPal account are tax-deductible. Click here to pay directly. Mention "Tempe Cares" in the note field.
Thank you for your service to the community!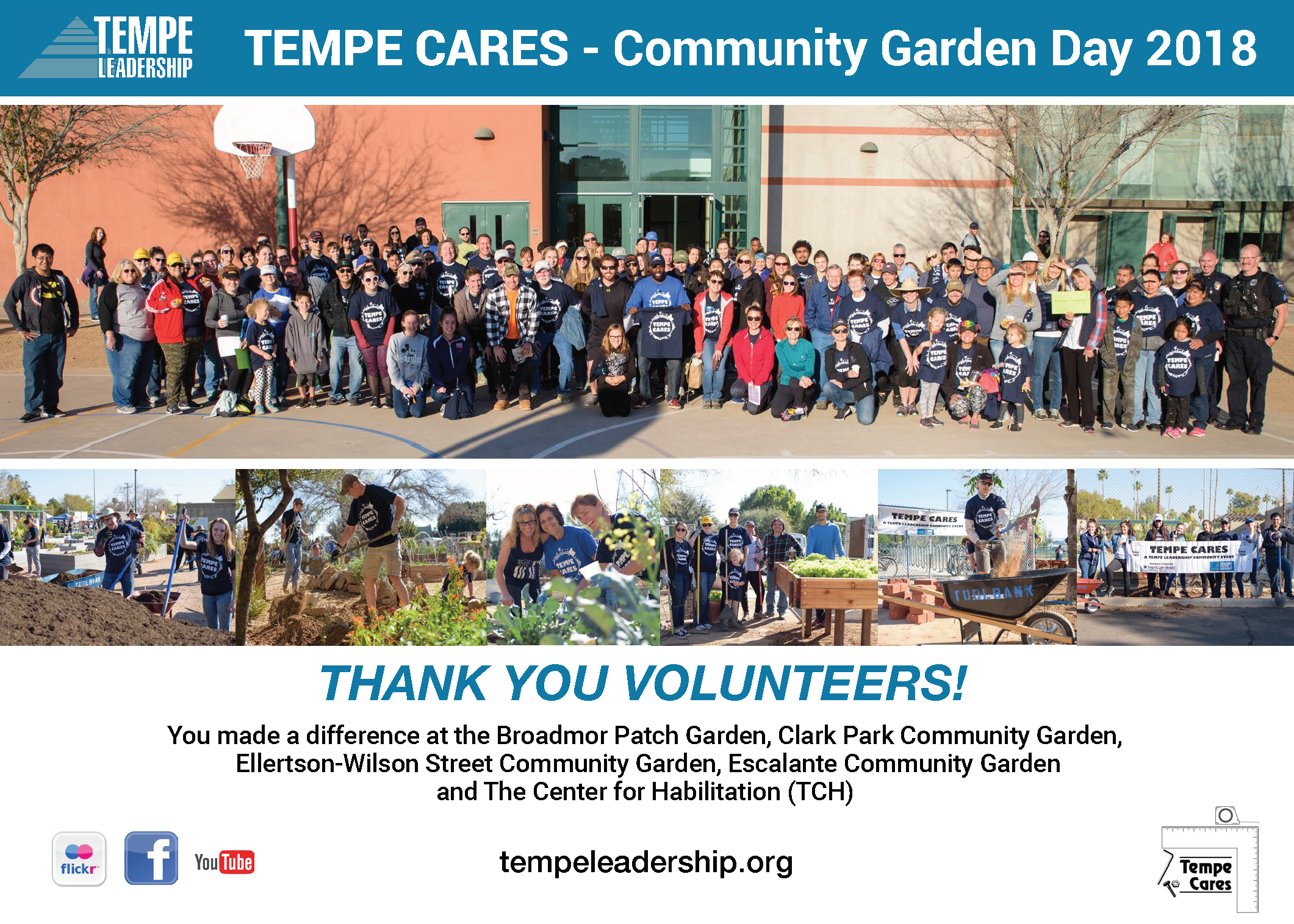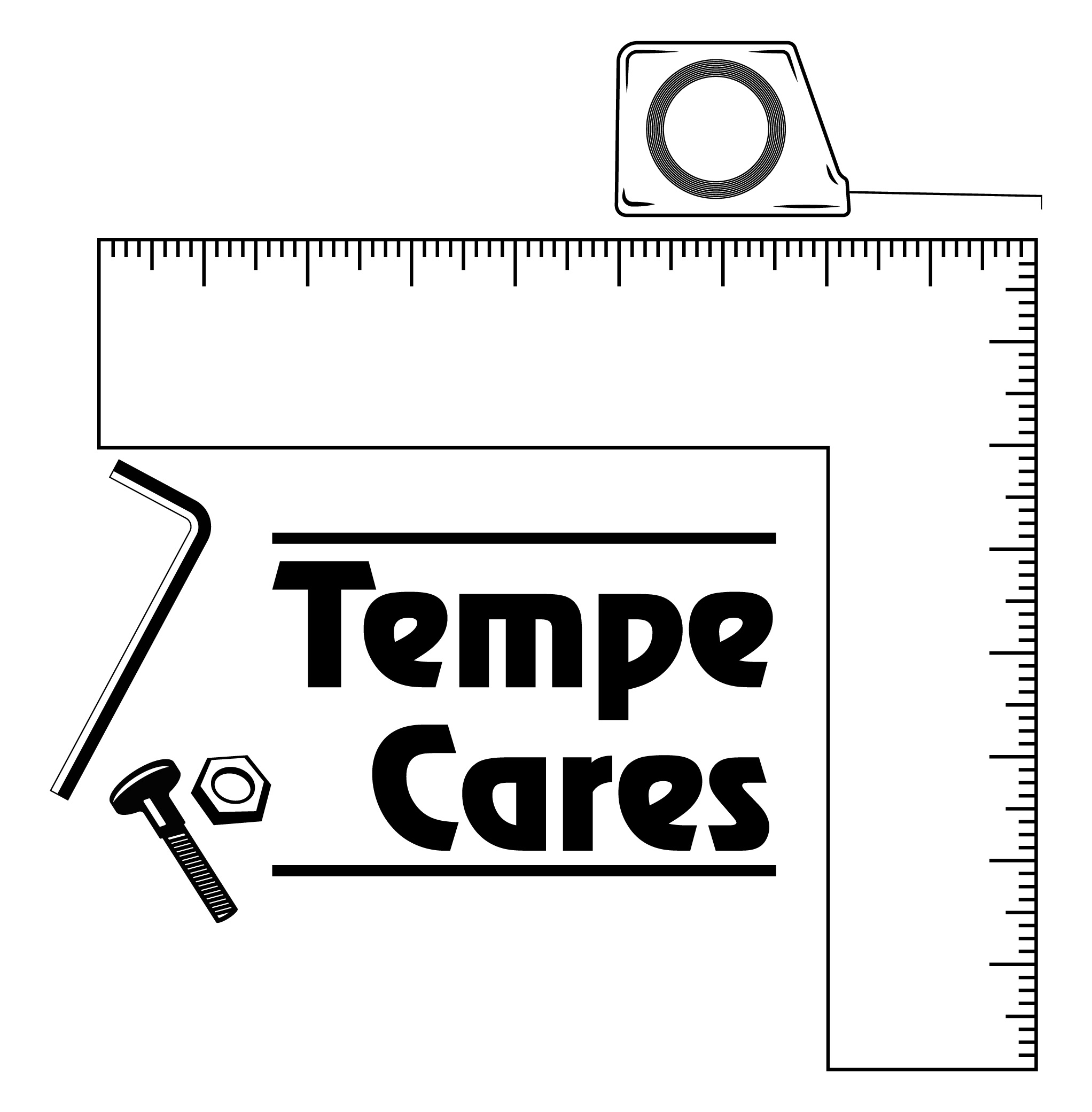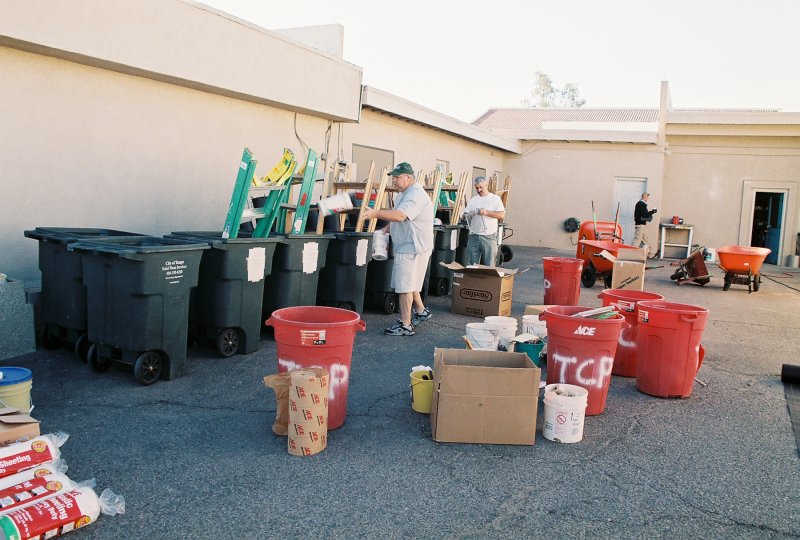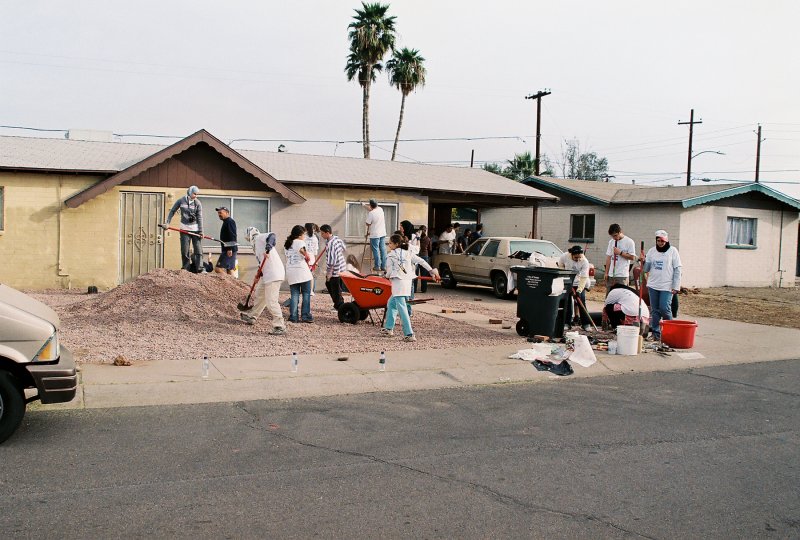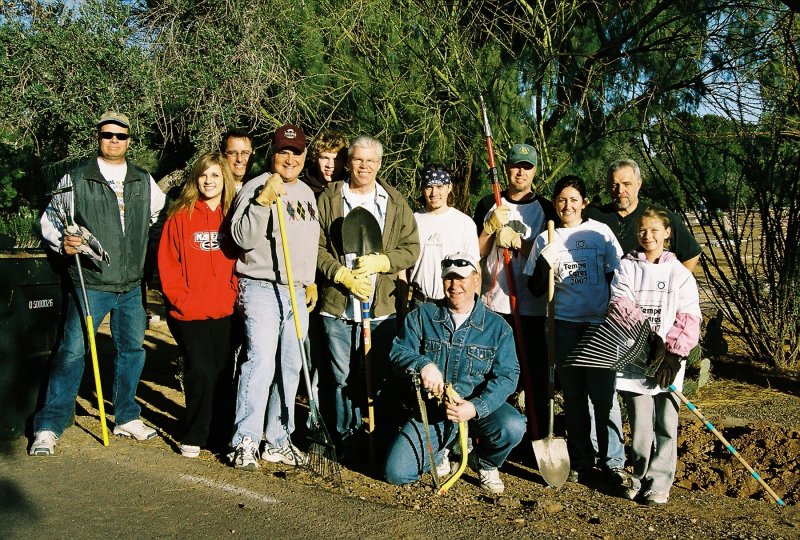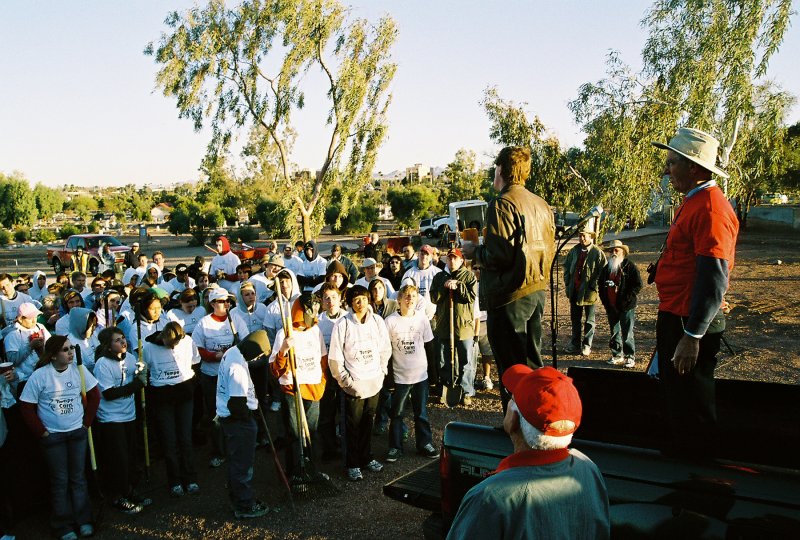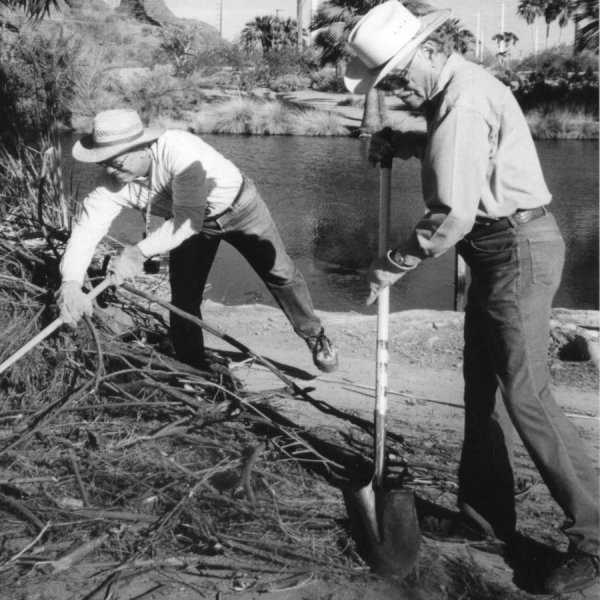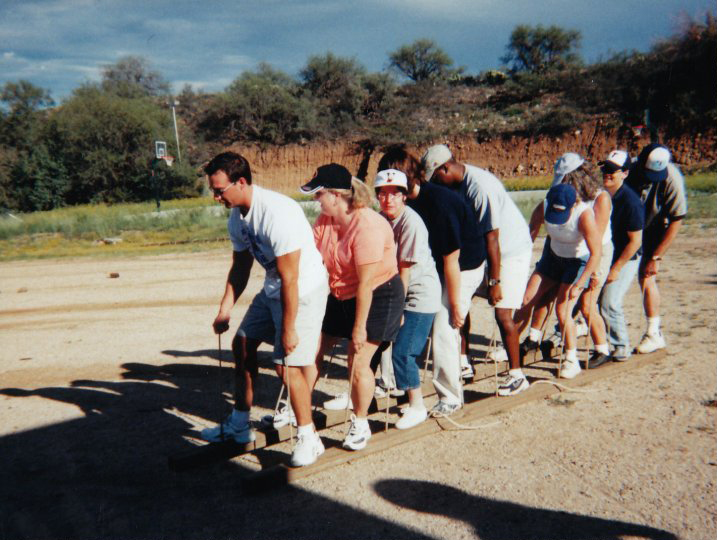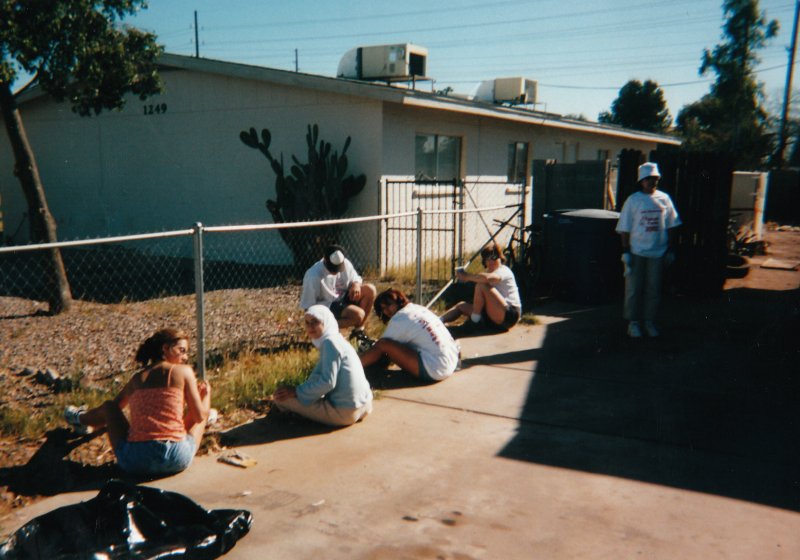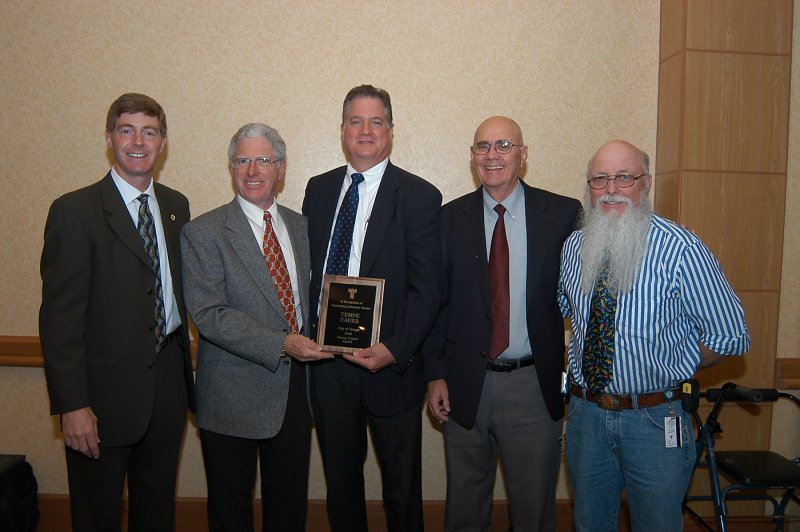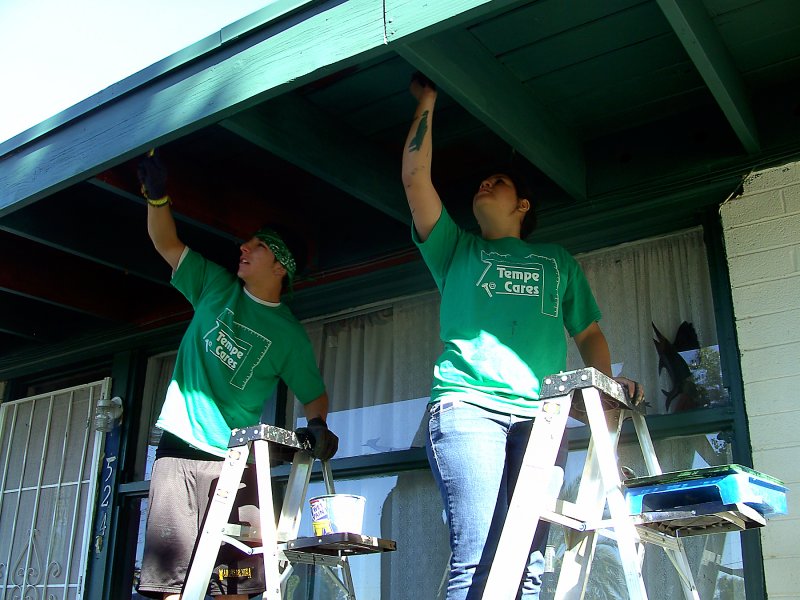 The Event at a Glance
Tempe Cares, founded in 1991, was the inspiration of former Tempe City Councilwoman Carol E. Smith who wanted to see the community come together to help the greater good.
The mission of Tempe Cares is to organize citizen volunteers to reduce blight and improve the appearance of Tempe's neighborhoods and community spaces.
Tempe Cares has grown annually to include several hundred individuals, groups and businesses. Each year these volunteers come together to invest their combined resources of skilled and unskilled physical labor, tools and building materials to help improve quality of life in Tempe.
Tempe Cares owes its success to the many individuals who come out on the day of the event and dedicate their time, toil, and heart to help their community. Our volunteers include hundreds of Tempe Leadership alumni as well as representatives from non-profit organizations, businesses, schools, service clubs, religious organizations and neighborhoods – people just like you!
Of increasing importance is the participation of construction contractors who provide much-needed skilled craftsmanship, such as carpentry, HVAC, plumbing, electrical, tree trimming and landscaping. We are always looking for local contractors to get involved with Tempe Cares.
Thanks to the many businesses, organizations and individuals who provide both cash and in-kind contributions to make Tempe Cares a community success.