Tempe Leadership has been cultivating local leaders since 1985. This year 21 individuals were chosen through a competitive application and interview process carried out by a Selection Committee. The nine-month program is designed to increase awareness and understanding of the community, leadership development, opportunities for engagement and to expand class member's network of personal and professional relationships.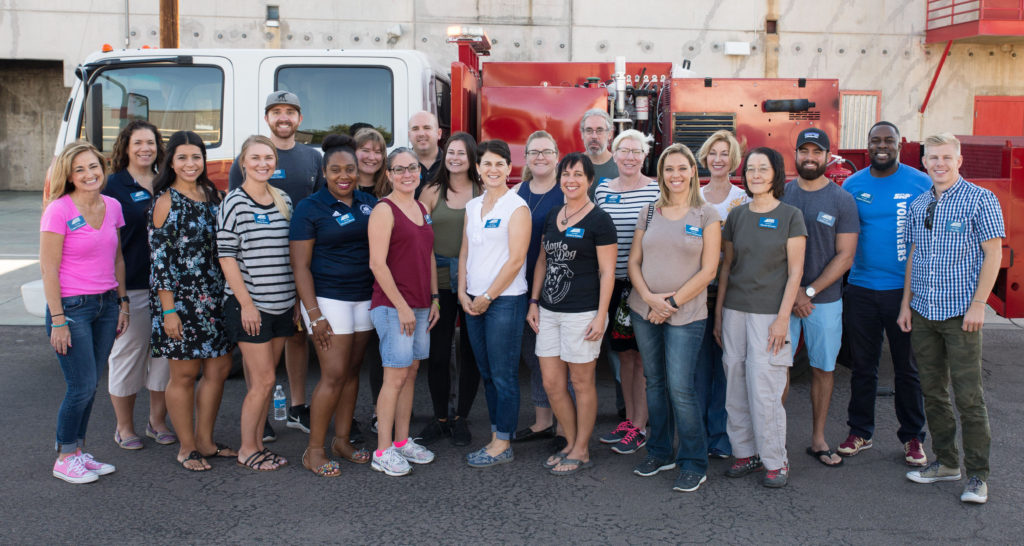 Class XXXIII roster:
Stephen Alexander, SRP

Kathleen Babilon, Amerisure

Jonny Cheney, SRP

Shelia Detweiler, State Farm Insurance

Andres Favela, Pinnacle Financial Advisors

NeLexia Galloway, American Family Insurance

Kiyomi Kurooka, OWL Architects & Planners, Inc

Jennifer Leon, City of Tempe

Alex May, Norvision

Laurie McDonnell, United Brokers Group

Christi McMurdie, McMurdie Law Office, PC

Robert Moore, Access Geographic, LLC

Holly Nicolaisen, Tempe History Museum

Melissa Rector, Valley of the Sun YMCA

Adrianne Rexius, Landings Credit Union

Carla Smith, Chandler-Gilbert Community College

Beth Stull, State Farm Insurance

James Taylor, ORION Investment Real Estate

Casey Thomas, Arizona State University

Karen Thomasson, The Centers for Habilitation

Samantha Thompson, Standard Wax
Congratulations to Tempe Leadership Class 33!