Tempe Leadership's Class 33 is partnering with TCH to design and build a sensory garden at TCH's Tempe headquarters.  The garden will have sensory elements including art and musical instruments, a water feature, raised garden beds and will provide an enjoyable outdoor space and activities for TCH residents as well as an area for TCH to hold meetings and community events. 
Shana Ellis (Tempe Leadership Alumni), President/CEO of TCH, is thrilled to see a community organization ready to make this sensory garden a reality. "This is something we've wanted for quite some time now, and it's exciting to see the planning begin!"
To complete this project Tempe Leadership will work with local volunteer organizations to provide labor, community businesses to sponsor portions of the garden, and raise money through a charity event and tax credit donations (link to donation page).  The project will begin in January, 2018 and is scheduled to be completed in May, 2018. 
This is Tempe Leadership's thirty-third class of engaged members of the Tempe community who were competitively selected to participate in this year-long program. "We were considering several great projects when the class visited TCH," said Samantha Thompson from class 33. "Seeing the residents of TCH interact with the staff and environment there made us realize how incredibly special this place is."
TCH has been changing lives for over 50 years.  TCH provides services that support adults with developmental and physical disabilities. Services improve quality of life, provide opportunities, and help each person to be as independent as possible. TCH is committed to finding creative and innovative ways for each individual to meet personal goals which include; earning a paycheck, socializing with friends and participating in community activities.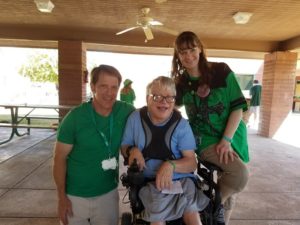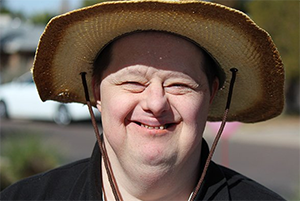 Tempe Leadership is a program of the Tempe Chamber of Commerce with a mission to bring together community-minded individuals in the community to engage and challenge one another, learn about the ins and outs of Tempe, and most importantly, make a real difference in our community. Tempe Leadership alumni are well-respected on local boards, commissions, routinely serve elected office, and volunteer time and energy to the community.